Sublimation Mug Press Manual Machine à vendre
Caractéristiques
1, The SB-04A All-In-One Mug Press est une machine multifonction avec 4 réchauffeurs à tasses variables, y compris la forme du cylindre et les pièces en forme de cône, ce qui permet à l'utilisateur de produire des images vives sur toutes les tasses et tasses à lattes.

2, Therm WIRE & trade; Technologie de chauffage
The Therm WIRE & trade; La technologie de chauffage par micro-fil est-elle utilisée comme élément chauffant en alliage nickel-chrome à résistance élevée de 0,5 mm de diamètre.

3, contrôle numérique
Le panneau de commande numérique est le centre de contrôle de la température et du temps.

4, réglage facile de la pression
La fonction de réglage de la pression facile utilise un tuyau en acier spiralé comme dispositif de réglage offrant un réglage de la pression continue.

5, radiateurs modifiables
Le SB-04A fournit 4 radiateurs modifiables pour maximiser la production de tout type de tasses.

6, certifié CE
Le SB-04A a été certifié CE.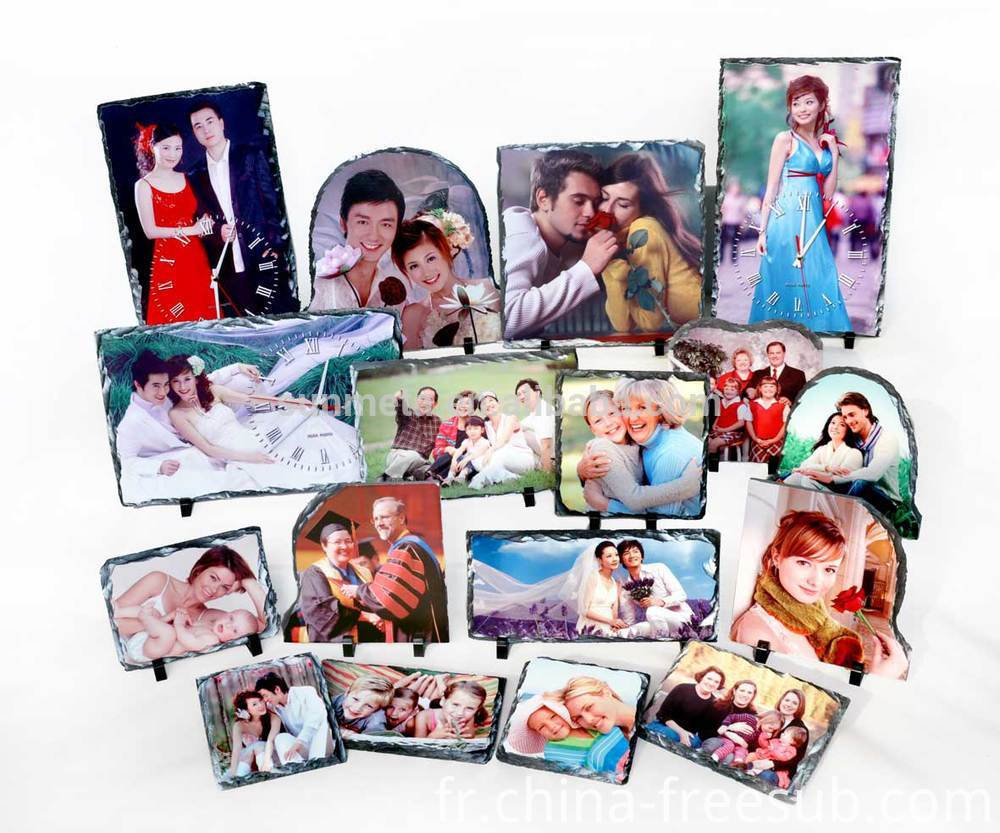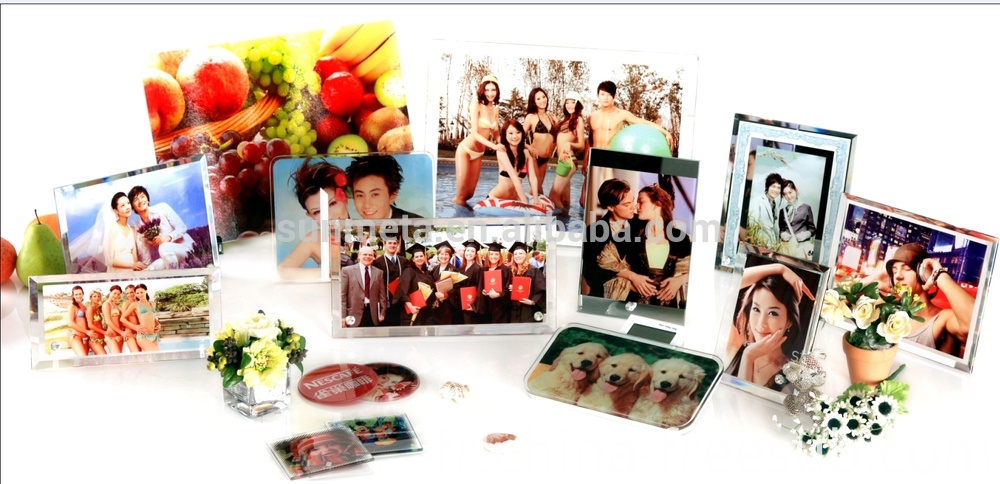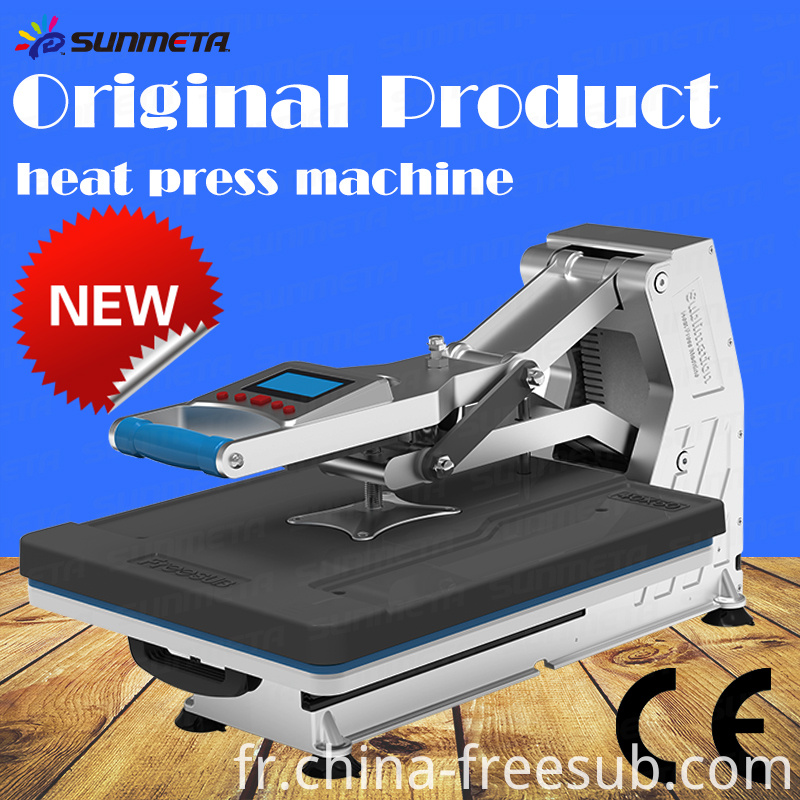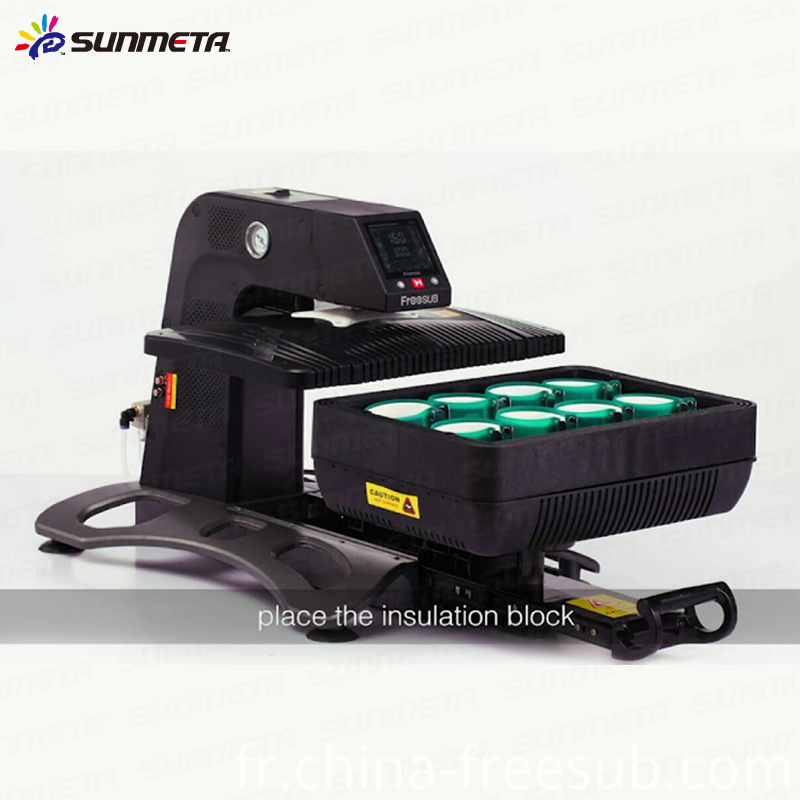 Informations sur la société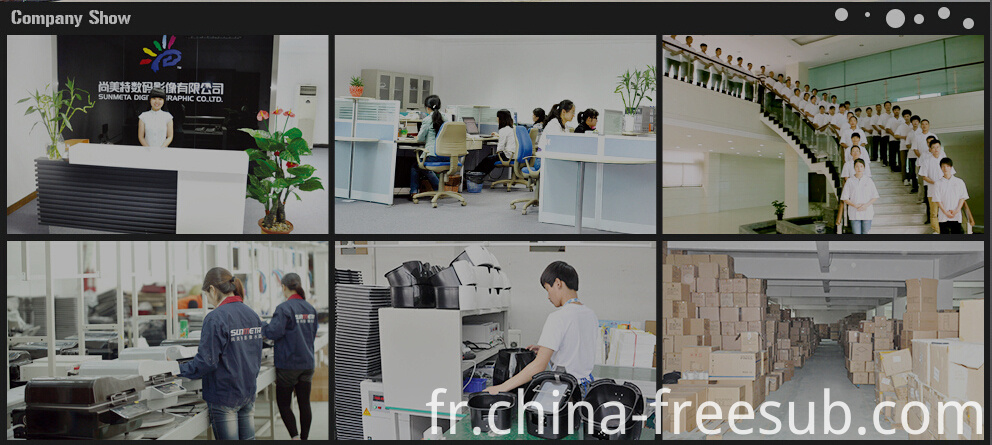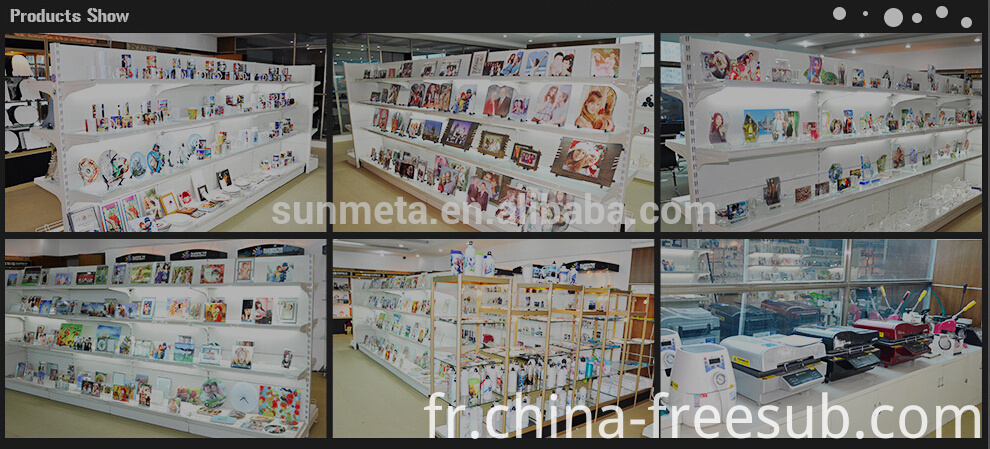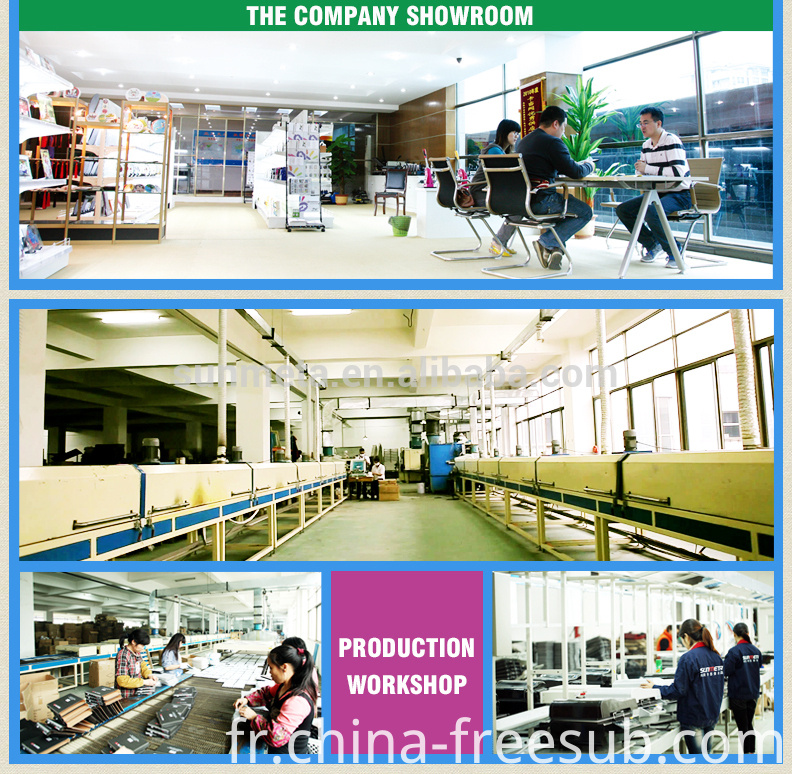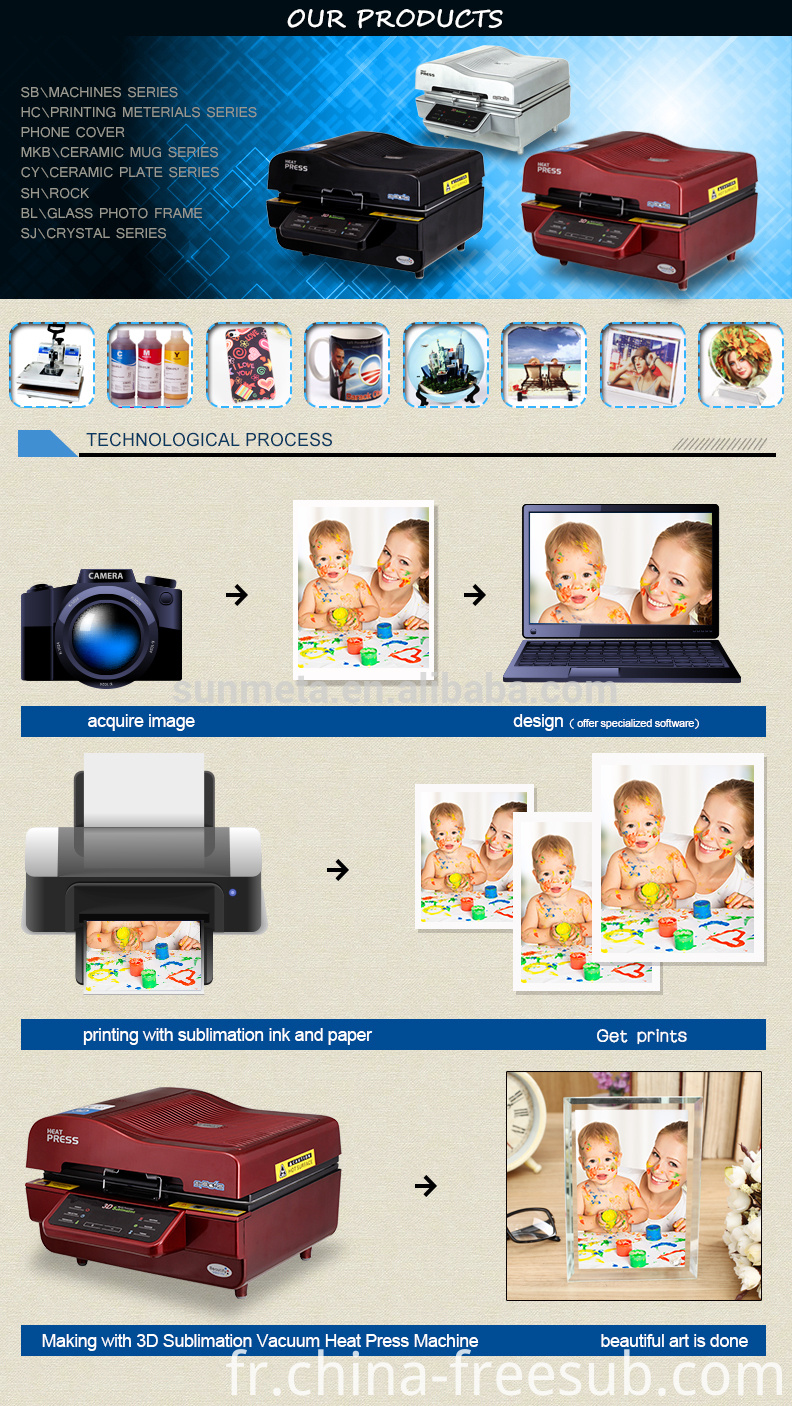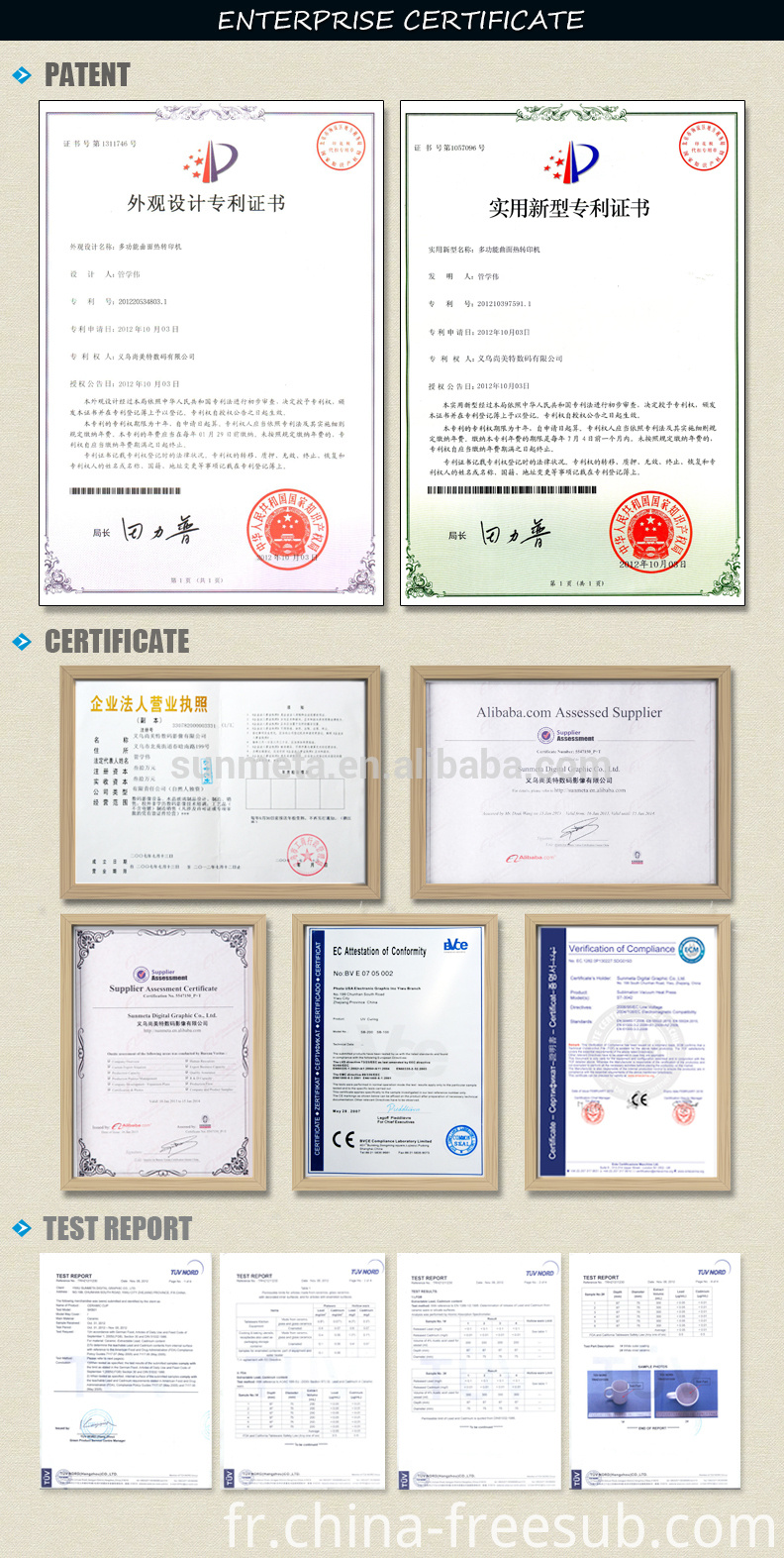 FAQ
1. Êtes-vous un fabricant?
Oui, nous sommes une usine originale pour cette machine. Nous avons un certificat CE et des brevets. Notre usine située dans la ville de Yiwu, dans la province du Zhejiang, à proximité de Shanghai et de Ningbo. Bienvenue à visiter notre usine!
2. Quelle est la quantité minimale pour la commande?
1 Pieces / cartons.
3. Avez-vous une machine en stock?
Oui, ont en stock, la machine à imprimer Press Press Pneumatic est produite tous les jours.
4. Inspectez-vous les produits?
Oui, chaque produit sera inspecté par le service QC avant l'expédition.
5. Comment transporter les produits?
Par mer, par avion, par courrier, TNT, DHL, Fedex, UPS Etc. C'est à vous de décider.
6. Quelle est la période de paiement?
Terme de paiement: 100% T / T avant expédition.
Nous acceptons le paiement via Western Union / TT, vous pouvez choisir comme vous le souhaitez.
7. Quel est le délai de livraison?
Dans les 3 à 5 jours suivant le paiement
8. Garantie
Nous fournissons une garantie limitée d'un an pour ces machines à partir de la date d'achat.
9. Contacts
Vendeur: Susan Zhang
Skype: sunmetasales01
Groupes de Produits : Chaleur Machines de presse > Machine de presse de tasse