FreeSub Sublimation Heat Transfer Magic Coffee Cup
Description du produit
FreeSub Sublimation Heat Transfer Magic Coffee Cup

Caractéristiques
Couleur de sublimation couleur changé tasse
Classe de qualité: Grade A
Taille: 9,5 cm (haut) x 8,1 cm (diamètre)
Paquet: 36pcs / carton, aucune boîte invidual
Informations sur la société
Sunmeta Digital Graphic Co., Ltd., située dans l'une des villes les plus connues - Yiwu, province du Zhejiang. Nous sommes engagés dans le développement de technologies hautes et nouvelles ainsi que de la populariser sur le marché depuis la création. Nos produits sont bien vendus dans différents pays et régions du monde entier. Nous avons également gagné une grande réputation pour notre bonne qualité et un service après vente satisfaisant par nos clients à la fois à la maison et à l'étranger.
Avantages de la société: nous avons notre propre personnel professionnel de recherche et développement, usine. Notre société
inventent et
produisent des machines indépendamment.
Brevetés
produits tels que
le vide Sublimation 3D machine ST-3042, Mini machine à vide 3D Sublimation ST-1520, etc. Société constamment développer et de fournir de nouveaux produits pour les clients.
Sublimation Heat Transfer Magic Coffee Cup

Name

White mug with film color changing

Brand

Sunmeta

Model

SKB05Z

Suit

drinking ;gifts;advertising ; promotion;artwork

Material

ceramic ;porcelain

type

glossy

Size

11OZ

Color

White mug with film

QTY/CTN:

36couples

CBM:

0.035

G.W.:

13kg

Introduction

What is the sublimation color changing mug?

Sublimation color changing mugs is also called magic cup, heat sensitive mug, color changing mug, which is entire outer surface coated with heat sensitive coating and high quality sublimation printing coating.You can easily print the vivid image you like on the surface of the mug with our 3Dsublimation machine.

What is the fantastic fun when it work?

In normal temperature, the mug is in white with film , the printed image is hidden.

When you pour hot beverage (water, tea, coffee, etc) above 45 °C into the mug, the heat thermosensitive coating turns transparent to reveal the beautiful printed image underneath.When it is cold, it will restore to its original color.It is really enjoyable for life.

Feature

first grade porcelain;

environmental friendly material with good ceramic;

professional manufacturer for sublimation color changing mug ;

surface with high quality cloth for sublimation;

we provide factory direct 3D sublimation machine sales for making pictures on cup;

Usage

magic mug for heating press photos ,DIY images,you can make pictures on it,heat transfer whatever photos you like.

print your logo or enterprise information on it as promotion gifts for advertising.

a perfect creative gift for you to give Family & Friend
Comment faire chauffer les images de transfert sur la tasse?
Étape 1: Sélectionnez la photo / image / image dont vous avez besoin et concevez une taille appropriée
Étape 2: imprimez l'image sur le papier de presse à jet d'encre avec de l'encre de sublimation par l'imprimante à jet d'encre Epson.
Étape 3: collez le papier d'image sur la surface de la tasse par un ruban résistant à la chaleur.
Étape 4: Mettez la tasse dans la machine de pressage à la chaleur de sublimation, réglez la température et l'heure précises
Étape 5: Le temps est écoulé, sortez la tasse terminée, ça a l'air merveilleux!
Description du produit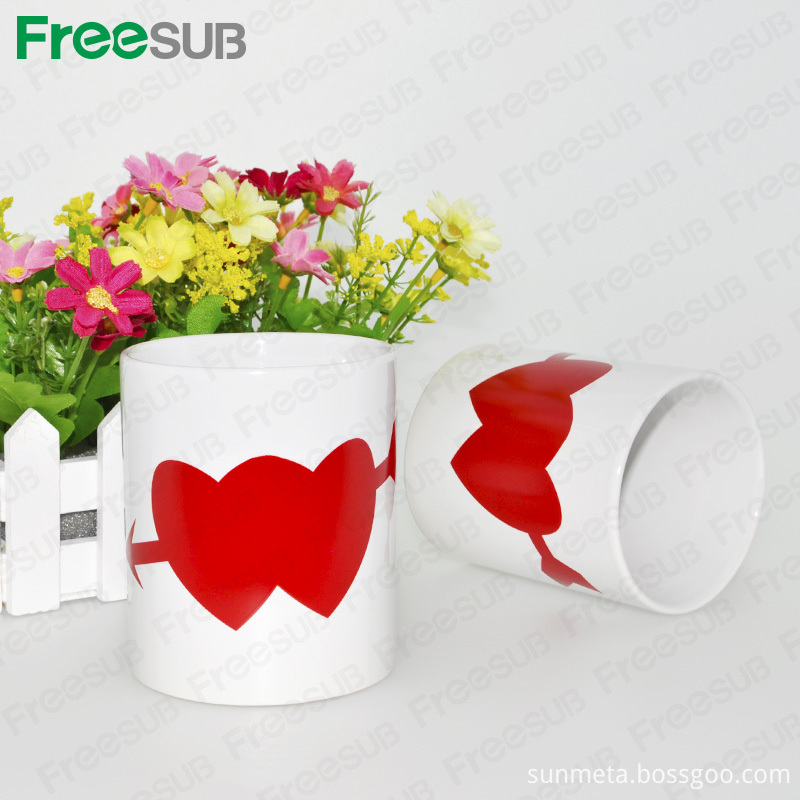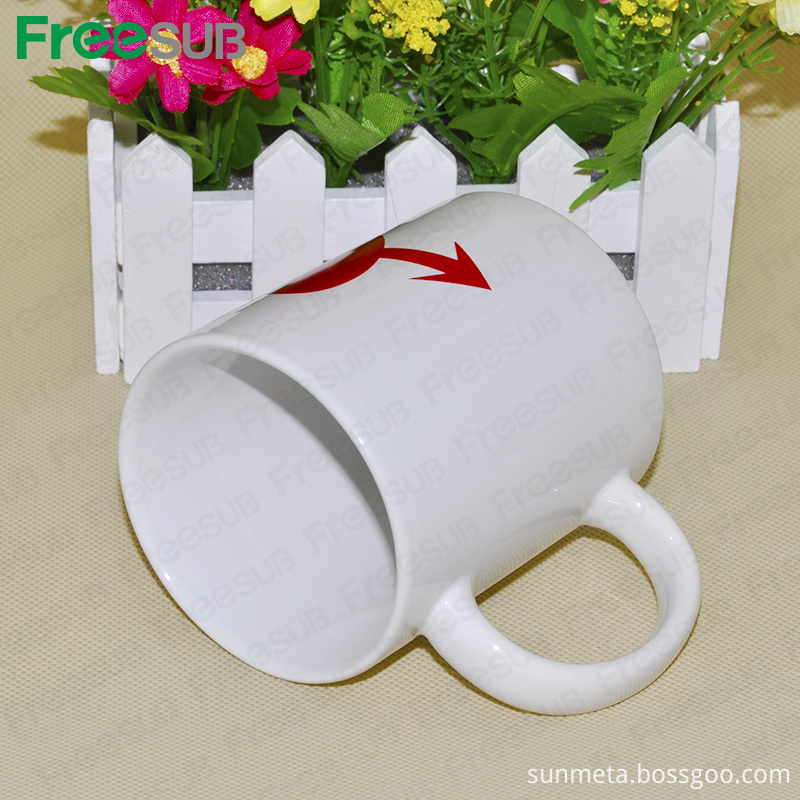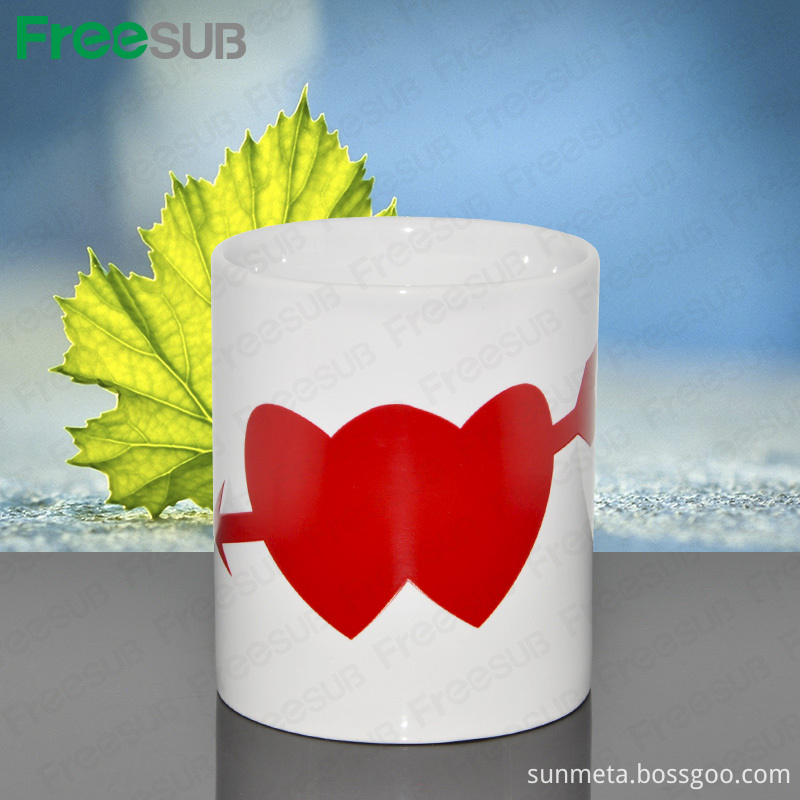 Emballage de la tasse à café de transfert de chaleur par sublimation.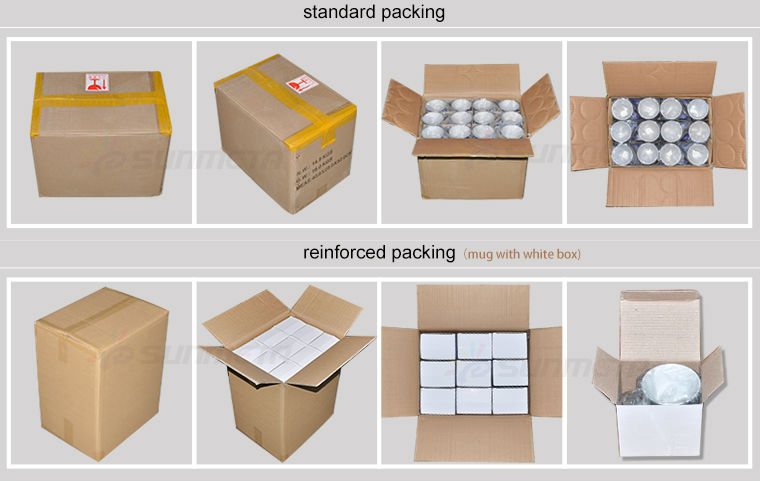 Groupes de Produits : Sublimation Tasses & Mugs > Mugs magiques